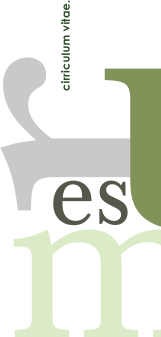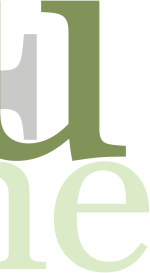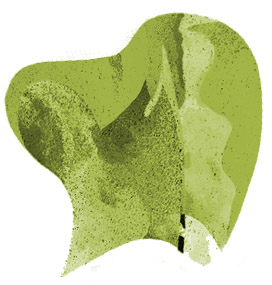 ARTIST'S STATEMENT
I believe I came into being as an artist to translate visual stories. In photographs, on paper, or shaped linen, in synthetic, glass or stone, poems of myth and daily legends, all become my abstract colored forms. My personal vision is a creative composite from my years of lived experience as a member of the community in South Korea, Italy and South Africa, creating under the auspices of cultures that have expertise and value for tomb murals. Abstraction allows my deeply personal expression to be interpreted freely from the viewer's own self-knowledge and experience. I am in the field of education because of my concern for the children, and my desire to contribute empowering images for any age person's sense of self. For me the visual arts express the highest form of 'similarity' among diverse people. My work is to foster communications of respect among all people, through knowledge of the significant "other."
EDUCATION
1986 Ed.D., University of Illinois, Urbana-Champaign, Dissertation Title "Art Trained and Non-Art Trained Subjects' Classifications and Evaluations of Visual Structure in Nonobjective Art."
1972 M.F.A., University of Michigan, Ann Arbor, Painting / 2-Dimensional Design
1970 B.S., Lincoln University, Jefferson City, Missouri, Art Design / Education, Cum Laude
1966-1968 Attended Northwestern University, Evanston, Illinois
HONORS, GRANTS, AWARDS (SELECTED)
2007
The University of the Witwatersrand, Johannesburg, South Africa, College of Human Studies,
Invited Lecturer, Negotiating Identities: Communications for Professionals in the Diverse Workplace.

University of Missouri UMSAEP Grant, President's Office. University of Missouri South African Education Partnership Fellow, Visiting Professor in Women and Gender Studies Programme at the University of the Western Cape, Cape Town. Travel and Housing for two months.

2002-2003
University of California at Santa Cruz Research Associate Fellowship, [Received, but not taken] Center for Cultural Studies, Division of Humanities Visiting Professorship to Complete Manuscript on Ndebele Research, Non-stipend

MU Faculty Research Leave Grant, Provost's Office and Research Council. One year to complete manuscript and field documentation of Ndebele Women Artists in South Africa, Salary and travel fund.

2001
University of Missouri Research Council Grant. To produce photo-documentary of Ndebele Men's Initiation Season in Mpumalanga Province, South Africa

2000
University of Missouri Research Board Grant. To Mount Women Warriors and Black Jewels
in Color. Traveling Photography Exhibition.

2000 and 2001
UMSAEP, University of Missouri South African Education Partnership. Faculty Grant to
Conduct Research in South Africa Visiting Professor at UNISA (University of South Africa),
Pretoria. Funding repeated for second year, Journal publication

1998
Missouri University International Center. New Initiatives Faculty Grant to Conduct Research in South Africa as a Visiting Professor at UNISA (University of South Africa), Pretoria

1993-1994
MU Faculty Research Leave Grant. Provost's Office & the Research Council, Missouri
University, In Search of the Cosmic Shape, Research on Etruscan Images. One Year Paid Leave to
Create Shaped Canvas Paintings in Italy


1987 and 1988
Louisiana State Department of Education and VERY SPECIAL ARTS/Louisiana Resource Grant. Direct and Conduct State-wide Summer Art Institute, Teaching Arts for Exceptional Children. Funding repeated second year for "Excellent" Rating


1985-1986
Ford Foundation Postdoctoral Fellowship in Painting. Senior Level Grant, National
Research Council, Department of Art, Northwestern University, Host Institution


1980-1981
Fulbright-Hays Scholar in Creative Arts, Seoul, South Korea, Visiting Professor, Ewha
Womens University and Honk lk University of Fine Arts


1974-1975
New York State Council on the Arts, CAPS Grant in Painting, Brooklyn Museum Studio
Project for Women Artists


1983
Kappa Delta Pi, Honor Society in Education

1973
Faculty Research/Development Quarter Grant, College of Humanities & the Graduate
School, The Ohio State University Field Trip travel, supplies, paid leave to Georgia,
South Carolina and the Sea Islands, Afro-Carolinian and Afro-Georgian Decorative Arts

WORK EXPERIENCE

University of Missouri-Columbia
Department of Art and Department of Middle & Secondary Education
8/88-Present
Professor: Color Relations, Design and Art Education
Tenured - 1990/91
Teaching:
Basic Design I and II; Beginning, Intermediate, Advanced and Graduate Painting; Color Theory;
Secondary Methods in Art Education; Secondary Curriculum in Art Education; Graduate Curriculum Theory; Graduate Curriculum Theory; Graduate
Graduate Research Methods; Trends and Issues in Art Education; Aesthetics and Criticism; The Multicultural Classroom; Art Appreciation; Introduction to Art; Senior Art Seminar and Evolution of African American Artists.
- Courses in Bold Created by Dr. Hoard

Louisiana State University, Baton Rouge, School of Art
8/85-6/88 Associate Professor Art Education Area, Area Director (87-88)
Teaching:
Art Education Methods for Elementary and Secondary Schools; Art for Special Populations; Tapping Your
Aesthetic

College Coordinator: Student Teacher Clinical Experiences


8/85-7/86 ON LEAVE for GRANT

Northwestern University, Department of Art Theory and Practice
8/85-7/86 Visiting Associate Professor
Ford Foundation Post Doctoral Fellow in Painting

The University of Illinois, Urbana-Champaign, College of Education
9/82-5/85 Art Teacher: University Laboratory High School for Gifted and
Talented Students; Grades 7 through 12


The University of Illinois, Urbana-Champaign, School of Architecture
9/81-5/82 Graduate Teaching Associate
Teaching: Watercolor; Basic 2-D Design in Black & White and Color; Drawing Composition

Hong-Ik University, Seoul, Korea, Department of Western Oil Painting
9/80-2/81 Visiting Professor, Fulbright-Hayes Senior Lecturer
Teaching: Advanced Western Painting

Ewha Women's University, Seoul, Korea, Department of Decorative Arts
2/81-7/81 Visiting Professor, Fulbright-Hayes Senior Lecturer
Teaching: Basic Design and Color Theory

Korean Educational Development Institute, Seoul, Korea, Division of English Language Educational Broadcasting (T.V.)
9/80-7/81 Native Speaker, Color Consultant, Fulbright-Hays Visiting Artist

The Ohio State University, Columbus, Department of Fine Arts and Department of Black Studies
9/75-6/81 Assistant Professor
Teaching:
Basic Drawing; Foundation Painting and Color Theory; Afro-American Art History I and II; Visual Communications in the Black Community (Mural Research and Painting Course)
Completed Two Public Murals:
First A.M.E. Zion Church, January 1977
14x28' mounted canvas. Pictured in Sunday, New York Times,
19 June 1977, p.38.
OSU Black Studies Community Extension Center, May 1980
8x8' and 4x8' mounted wood panels (6 panels)

7/80-6/81 ON LEAVE for GRANT to South Korea

The Brooklyn Museum, New York, Division of Interpretation; Education Department
10/73-7/75
Instructor
Director, Adult Education Program and Creator of "People-to-People" Program
Researcher, Jennie Simpson Collection of African Art

New York-Phoenix School of Design, New York City, Division of Drawing and Painting
9/73-1/74 Instructor
Teaching:
Drawing Composition

The University of Arkansas at Pine Bluff, Department of Art
9/72-8/73 Assistant Professor
Teaching:
Advanced Painting; Children's Art for Public School Teachers
Sponsor: University Gallery


EXHIBITIONS (SELECTED)

Juried Exhibitions (Selected)

2006 - Municipal Building, Manhattan, New York. PHOTO NewYork. International Photography

2005 -Pretoria Art Museum, South Africa. I Walk with Ndebele: A Journey with Women Transformed
and Self Defined in Post Apartheid South Africa. International Juried Show of Painting and Photography

2002 -Actors Theater-The State Theater of Kentucky Louisville, KY. Eighth Annual African-American Art Exhibition. National Juried Show


2001 -Museum of Sciences and Industry, Chicago, IL, Black Creativity Annual Art Exhibition.
Juried National Group Show

2001-Black Arts National Diaspora Museum, New Orleans, LA, The Art of Adrienne Walker Hoard: Painting and Photography. One-Person Juried Show

2001 - Actors Theater-The State Theater of Kentucky Louisville, KY
Annual African-American Art Exhibition. National Juried Show (Purchase Award, $500)

2000 -United States Embassy Building, Banjul, The Gambia. International Juried Show

2000-Southern University, Baton Rouge, LA, Ndebele: Black Jewels in Color. Juried Invitational Show (as a result of grant from Louisiana Arts Council)


Invitational Exhibitions (Selected)

2004 - George Caleb Bingham Gallery, University of Missouri, Columbia, Threads of Life: Photography and Painting. One Person Invitational Show

2004 - Guangdong Museum of Art, Guangzhou, China, American Eyes: Art Professors of the USA
Group International Invitational Show

2003 - 1910 Gallery, Sacramento, CA, Cultural Guardians of the Ndebele. One Person Invitational
Show of Photography

2002 - Université of Caen, Caen, France, Death: A Cosmic Life Event. One Person Invitational
Show of Paintings

2002 - University of California at Santa Cruz, Women Warriors: Cultural Guardians of the Ndebele
One Person Invitational Show of Photography

2001 - Missouri Mid-Rivers Regional Library Gallery, Jefferson City, MO, Women Warriors:
Cultural Guardians of the Ndebele. One Person Invitational Show

2001 - Augusta Savage Gallery
University of Massachusetts-Amherst, MA, Dreaming: Prophesies, Speculations, and
Good Guesses. Group National Invitational Show

2000 - UNISA (University of South Africa), Pretoria, Women Warriors: Cultural Guardians
of the Ndebele. International Invitational One Person Show

2000 - Savannah State University, GA, Black Heritage Festival Exhibition. International
Invitational Group Show


PUBLICATIONS

Hoard, Adrienne W.
(2006)

A Review of Vive Haïti! Contemporary Art of the Haitian Diaspora by Francine Farr.
Journal of Haitian Studies, Vol. 11, No. 2, p. 165-170, Fall 2005. (Refereed)
Hoard, Adrienne W.
(2005)

Writing about Africa, in Africa for Africans, as an American, Be My Guest, Magazine, No.
229, June 2005, p. 14, feature article with color photograph, and cover photo. (Refereed)

Hoard, Adrienne W.
(2002)

I Walk with Ndzundza Ndebele: A Photo-documentary of Transformation in a South
African Society, ARISE, Magazine, Vol. 2, No. 6, July 2002, p. 37-40, feature article with 7 photographs. (Refereed)
Hoard, Adrienne W.
(2001)

Journal of Multicultural and Cross-cultural Research in Art Education,
Vol. 18, Cover Photograph (Invited)

Hoard, Adrienne W.
(2001)

The Commodification of Art: Ndebele Women in the Stream of Change,
Cultural Survival Quarterly, Vol. 24, No. 4, Winter 2001, p. 37-40, cover photograph, table of contents page photograph, 4 photographs with article. (Refereed)
Hoard, Adrienne W.
(1998)

A Review of The Woman with the Artistic Brush: A Life History of Yoruba Batik
Artist Nike Davies. PALARA, Publication of the Afro-Latin/American Research Association, No. 2, Fall 1998, pp. 103-107. (Refereed)
Hoard, Adrienne W.
(1998)

The role of 'Self and Other' in developing a theoretical base for the concept of infusion
(1998) in a multicultural model, USSEA Symposium Proceedings: Beyond the Traditional in Art - Facing a Pluralistic Society, pp. 77-83 [United States Society for Education through Art] (with Frye and Kantner)

Hoard, Adrienne W.
(1997)

A Review of Voices of Color: Art and Society in the Americas.
Journal of Multicultural and Cross-cultural Research in Art Education Vol. 15, pp. 107-113. (Refereed)

Hoard, Adrienne W.
(1990)

The Black Aesthetic: An Empirical Feeling. Chapter 11, in B. Young (Ed.),
Art, Culture and Ethnicity: An Anthology. Reston, VA: National Art Education Association, p. 155-168. (Refereed)

CITATIONS (SELECTED)

MARQUIS, P.
Adrienne Walker Hoard: Creating Art and Preserving Culture, Jefferson City Home
And Lifestyle, Spring 2006, p. 34-35. Feature review with four color images.

FRÖHLING, G.
Abstract Symbols of Africa, Pretoria News, Tuesday, 14 June 2005, front page color photo, and p. 9. (South Africa) Feature review with four color images.

ALIM, FAHIZAH
Canvas of a Culture: Adrienne Hoard's photography celebrates the enduring artistry of Ndebele Women, Sacramento Bee, Saturday, 29 March 2003, p. E1
and E7. (California) Feature review with two color images and one b & w image.

DIDIER, MARIE
Une <<maison des É tats-Unis>> á Caen, Ouest France, Lundi, 29 avril 2002,
p. 18. (Caen, France) Feature article with b & w image.


MACCASH, DOUG
Shape of Things to Come, Adrienne Walker Hoard's irregular canvases put poetry into motion, Times-Picayune, Lagniappe Magazine, Friday,
9 February 2001, p. 16. (New Orleans) Feature review with two b & w images.

PRICE, ANNE
Ndebele Women of Africa: SU photo exhibit portrays society with creativity,
Baton Rouge Sunday Advocate Magazine, 17 September 2000, p. 3, feature review with two b & w images.

NGWEZI, PHUMZILE
Ndebele artists inspire visiting professor, UNISA (University of South
Africa) BULLETIN, Vol 25, No 4, August 2000, p. 18-19, feature article with four color images. (Pretoria)

PADAYACHEE, NICKI
Photography: Ndebele Culture in Focus, South African Sunday Times, 9 July 2000, Metro p. 3, with color image. (Johannesburg)

STIHL, M.
Focus on the Ndebele people in photographic exhibition, Pretoria News,
4 July 2000, Magazine, p. 2.

LEVINSON, ARLENE
The Great Divide: Historically Black Institutions and the Growing White Student Population, Associated Press News Story. 12-20 December 1999 and 12 February 2000, printed in 19 American Newspapers, quoted.


FARRIS, PHOEBE
Women Artists of Color: A Bio-Critical Sourcebook to 20th Century Artists of the Americas. Westport, CT and London: Greenwood
Press, 1999, p. 273-279.

JNR, MOSHOESHOE MONARE
US prof calls for multiculturalism lessons in SA, Pretoria News,
Tuesday, July 21, 1998, p. 11.

CARLSON, KRISTY
Dance of Innocence is included in an Adrienne W. Hoard retrospective at
Georgetown University, The Washington Times, Washington WEEKEND, May 14, 1998, p. M17. (with b & w image)

HICKS, ANDREW
MU hopes to boost diversity, Columbia Missourian, Monday, April 6, 998. (Front page story and quotes with image of AW. Hoard)


MILLS, ALICE R.
La femme noire americaine: Aspects d'une crist identité . Caen Cedrex, France: Presses Universitares de Caen, 1997. Cover painting and p. 4.

OGBECHIE, SYLVESTER O
St. James Guide to BLACK ARTISTS. Detroit, MI: St. James Press, 1997, p. 246-248, with b &w image.

KING-HAMMOND, L
Gumbo Ya Ya: Anthology of Contemporary African-American
Women Artists. New York: Midmarch Arts Press, 1995, p. 105-106. (with b & w image)

EGAN, JOHN
Nothing Abstract About Local Artist's Need for Self Expression, Jefferson City Post-Tribune, Saturday, February 24, 1995, p. 1. (Front page review with color image)

DUFFY, ROBERT W.
Hoard Abstractions Explore Personal, Cosmic.
St. Louis Post/Dispatch, Sunday, December 8, 1991, p. 8e, feature review.

CEMBALEST, ROBIN
Goodbye, Columbus?
ARTnews, Vol. 90, No. 8, October 1991, p. 104-109. (Opening quotation)

LEWIS, SAMELLA
Art: African American
Los Angeles: University of California Press, 1990, p. 189-190. (with color image)

CONFERENCE PRESENTATIONS (SELECTED) Invited*

Publishing in Africa for Africans as an American, National Library Association of South Africa,
Bibliophilia 8, International Conference, Cape Town, SOUTH AFRICA, 2005. (Juried Presentation)

An Image of South Africa: Ndebele Identity for Sale, Afro-Latin/American Research Association,
International Conference, San Juan, PUERTO RICO, 2004. (Juried Presentation)

Ndebele Nuance: Ndzundza Ndebele Women as an Indigenous Knowledge System, University of Free State,
IKS Colloquium, Bloemfontein, SOUTH AFRICA, 2004. (Juried Presentation)

Liberating the Diaspora: Abstraction as the Visual Arts Connection Across Continents, Afro-Latin/American Research Association, International Conference, Panama City, PANAMA, 2002.
(Juried Presentation)

The Gate Mothers Series of Paintings: A Ritual Progression to Crone, Black Women in the Academy II International Conference, Washington, D.C., 1999. (Juried Presentation)


The Gate Mothers: Ritual Altars in the African Diaspora, Afro-Latin/American Research Association, International Conference, Santo Domingo, REPUBLIC OF DOMINICANA, 1998.
(Juried Presentation)

The Ensemble of a True American Identity, South African Architecture and Art History Association, National Conference, Pretoria, South Africa, 1998. (Juried Presentation)

Voices from the Choir: Art and Artists of the Americas, National Art Education Association, National Conference, Chicago, 1998. (Juried Presentation)

Soul Aesthetic: A Cross-Cultural Event, Afro-Latin/American Research Association,
International Conference, Salvador, Bahia, BRAZIL, 1996. (Juried Presentation)

Dispatch Diversity, Missouri Arts Education Task Force, State Conference,
Luncheon-Speaker, St. Louis, MO, 1993.*

The Role of SELF and OTHER in developing a Theoretical Base for the Concept of Infusion in a
Multicultural Model, National Art Education Association, National Conference, Phoenix,
AZ, 1992; and United States Society for Education through the Arts, International
Symposium, Columbus, OH, 1991. (Juried Presentations)

Feminine Perceptions of Empowering Images of Women, National Art Education Association,
National Conference, Kansas City, MO 1990. (Juried Presentation)

Messages from Our Children: The Value and Meaning in Child Art, Association for Gifted and
Talented Students, State Conference, Baton Rouge, LA, 1990.*

The Black Aesthetic: An Empirical Feeling, The III International Symposium on Art
Teaching and Its History, City University, Sao Paulo, BRAZIL, 1989.*

A Multicultural Approach to Aesthetics: Recommendations for the Classroom, Panel Member.
National Art Education Association, National Conference, Washington D.C., 1989.
(Juried Presentation)


COLLECTIONS (SELECTED)
Artwork in numerous private collections, and in the following selected public collections internationally:
Columbus Museum, Columbus, Ohio
The Schomburg Center for Research in Black Culture, New York City
Kymbok Palace National Museum, Seoul, South Korea
Korean Educational Development Institute, Seoul, South Korea
Compulink International, Inc., Rollings Meadows, Illinois
University of Arkansas at Pine Bluff, Department of Music
MCA Record Corporation, Los Angeles, California
Brown-Foreman Corporate Collection, Louisville, Kentucky